We are solely dedicated to bringing
unique blends with an extreme
focus on quality and consistency.
We are solely dedicated to bringing unique blends with an extreme focus on quality and consistency.
The Story Begins.
Kyle Gellis® established Warped in 2007, but his interest in cigars was stoked much earlier. Kyle's father was an avid cigar lover, and Kyle was always at his side after he came home from work and had a smoke. At the age of six Kyle delighted in choosing the cigar, cutting it, and holding the lighter while his father unwound from the day. Kyle listened as his father explained what he tasted, the characteristics he liked and didn't like. It was an early education in the preferences of the consummate cigar consumer.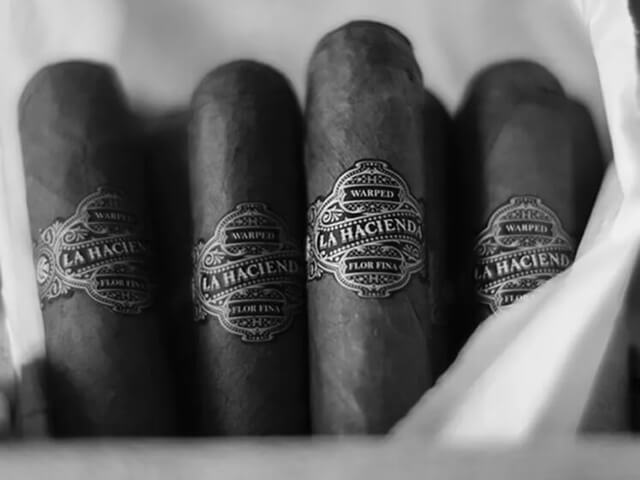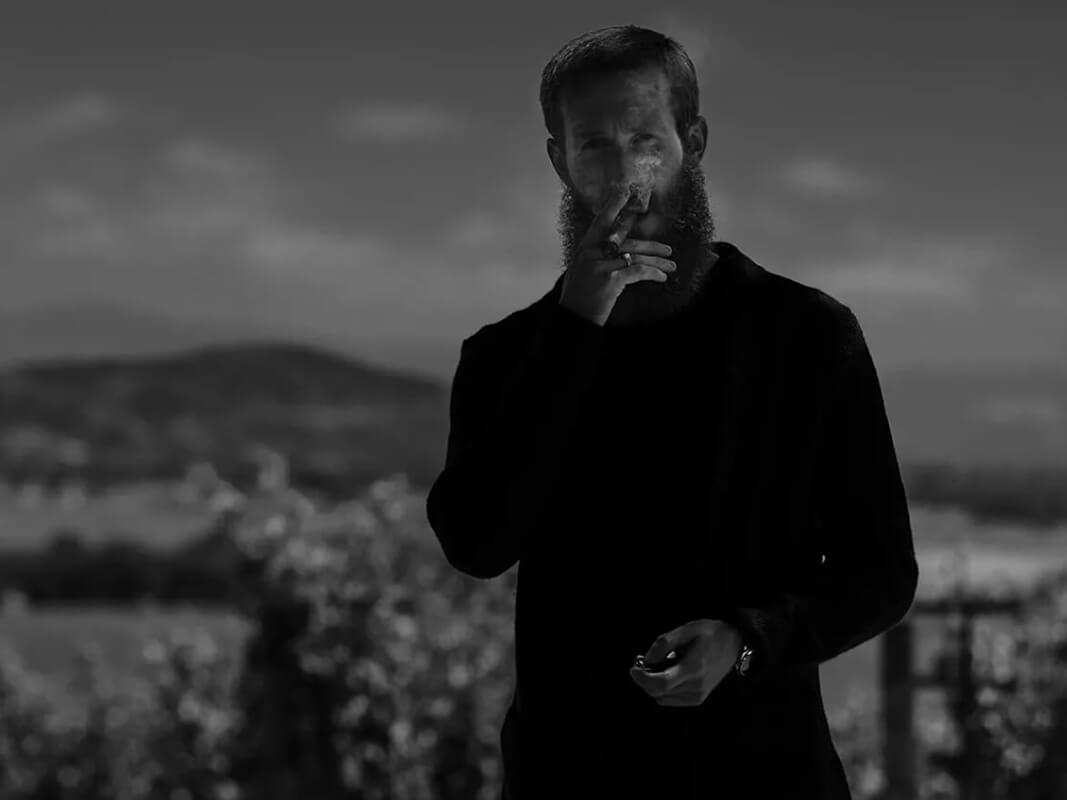 At age 16 that Kyle enjoyed his own first cigar, a Montecristo No. 2 Habano that was a gift from his father. The experience ignited Kyle's passion for cigars even further. At age 18, while attending the University of Central Florida, Kyle made weekly trips to the historic neighborhood of Little Havana in Miami, where he learned everything he could about the manufacturing and blending of cigars. The idea to form his own cigar business was percolating, and he visited factory after factory to find a suitable partner. When he came upon El Titan de Bronze, he knew he had found the one.

Today all the old cigar factories in Little Havana have closed down, with only El Titan de Bronze on Calle Ocho remaining. It is here that Kyle produces Warped Cigars, some of the most unique, Cuban-inspired cigars on the U.S. market. Each cigar in Warped's portfolio is personally and masterfully blended by Kyle in a style that brings each sensory component together in balanced harmony. Warped is a direct reflection of Kyle's vision for what the ideal cigar profile should be.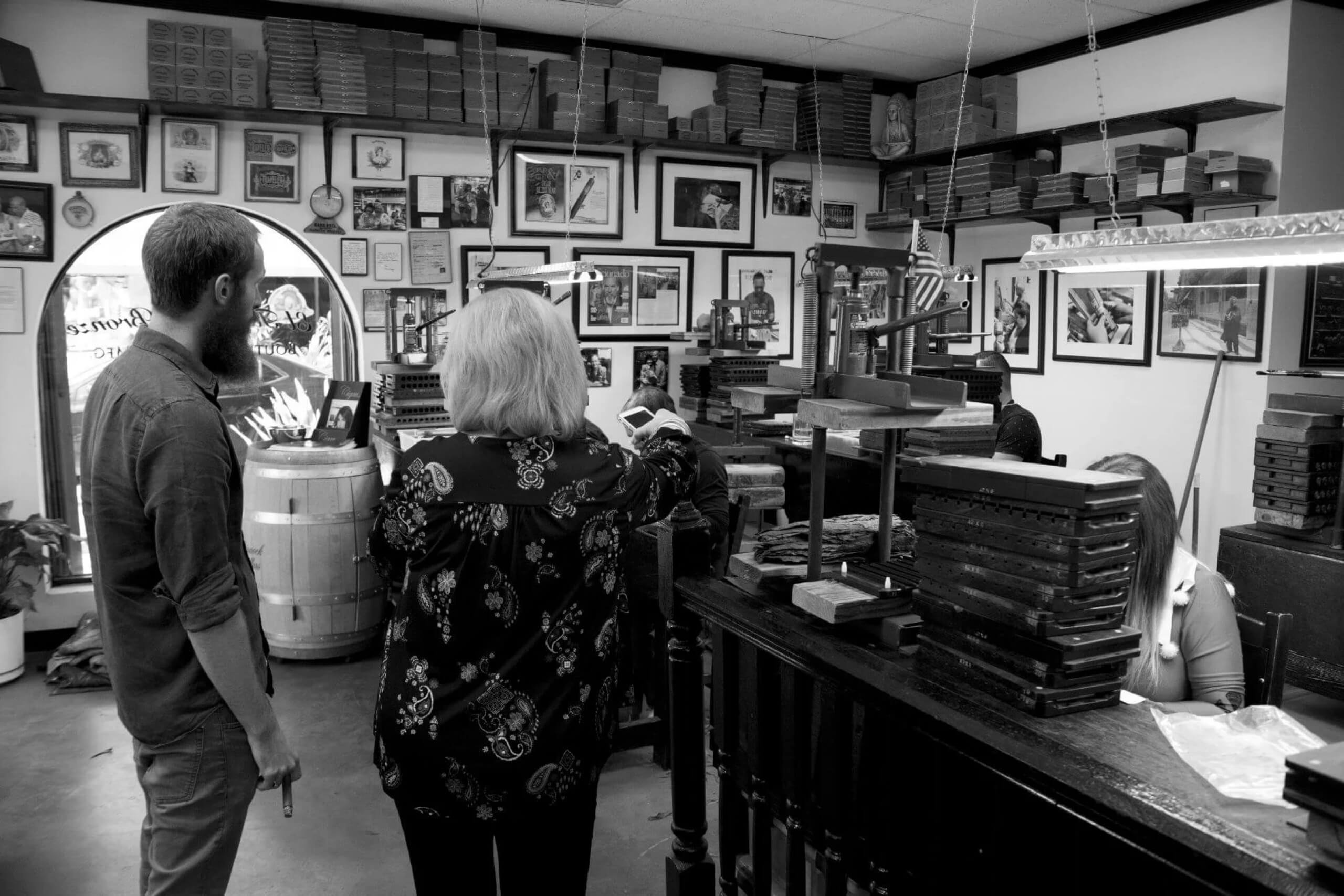 Be Exclusively Different.
Warped's slogan, "Be Exclusively Different", is a mantra we take to heart in everything we do. Cigars are a beautiful industry forged from tradition, but some traditions must be adapted to the modern era. That's what we do at Warped.
In a market where the trend always seems to be creating larger and stronger cigars, we have always taken the opposite route, crafting traditional cigars that will stand the test of time. When the industry was crafting extreme formats we were crafting 36 ring gauges, and we have not deviated from that. We look at things differently here at Warped, we look at them to craft the most unique experience for you, and we do that by being Exclusively Different.
Our in-house sales team is 100% dedicated to Warped, our family of retailers, and their customers.
Our sole purpose is to provide an ideal experience for all of our customers from beginning to end. Our social media presence allows us to interact directly with our customers, learn about their preferences and discover what they look for in a cigar brand. We love hearing how cigars have brought joy to their lives, and are honored to have their support.
"Transparency with our customers is
paramount to us, and we take it to new
levels each and every day."
— Kyle Gellis
Our vision for Warped is long-term, a plan with 6-month, one-, five- and ten-year objectives.
While we continuously review where Warped has been and where we're headed, we know that our most important goal is a daily one: to ensure our customers have the finest cigar experience we can offer.
We take great levels of care into crafting unique blends for our customers. This vision we have for Warped and it's future is one we have never swayed from since our inception and it's one we never intend to sway from. Our blends take time to perfect, time to craft, and time to age, we will not rush this process and that has allowed us to create the cigars you love, because you are patient with us. Good things come to those who wait and those words are spoken daily here at Warped.
Surgeon General Warning:
Cigars are not a safe alternative to cigarettes. Got it