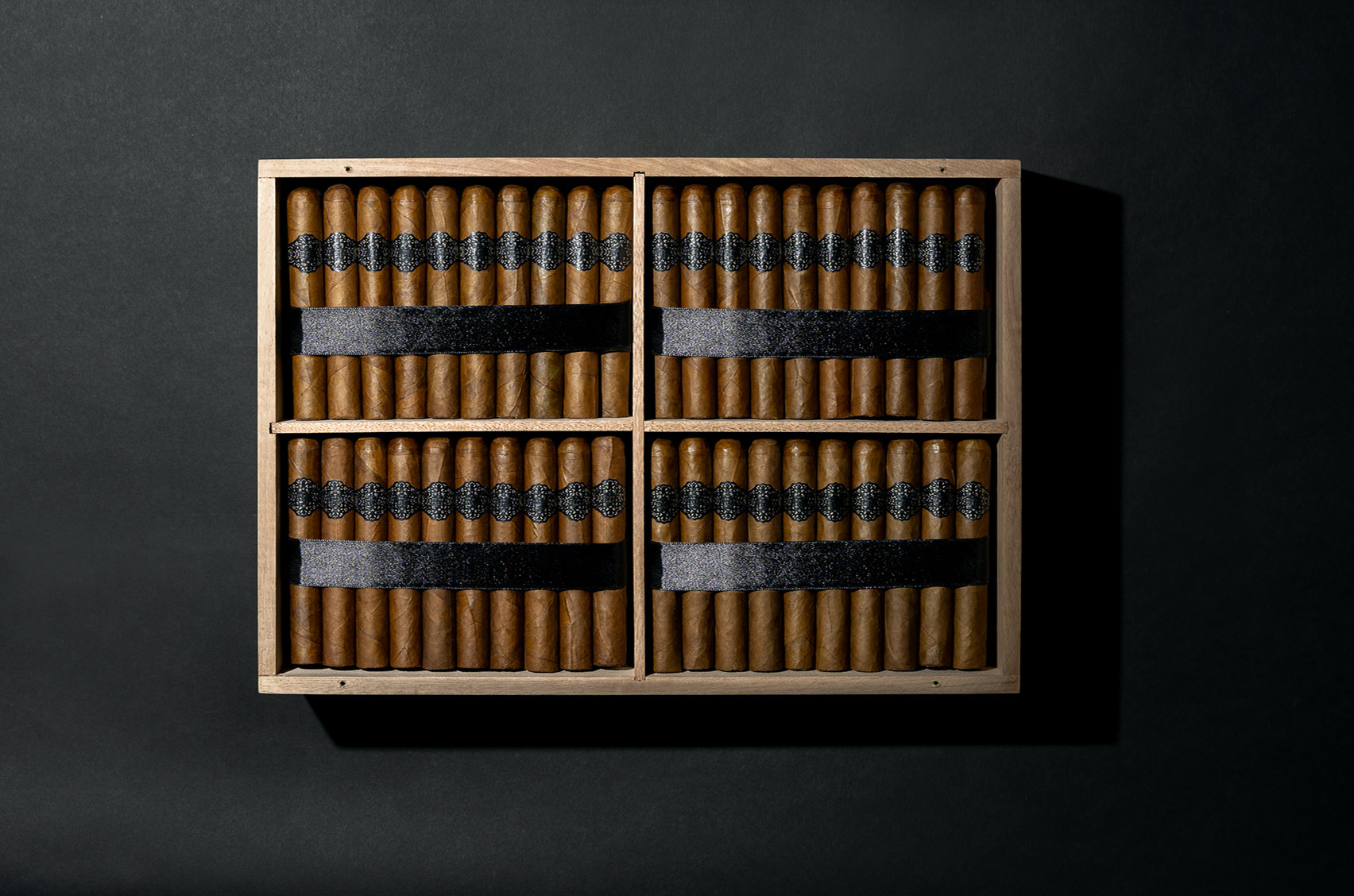 Warped Launches Upper Realm
We are excited to announce that the highly anticipated Upper Realm is launching in November! This is a one time 250 cabinet release of 200 cigars. We invite you to vie the story of Upper Realm.
The Story
Today Warped unveils a thrillingly rare new addition to the company's portfolio of Exclusively Different cigars: Upper Realm. Crafted from pure, 100% Aganorsa tobacco and crafted in Esteli, Nicaragua, Upper Realm delivers a powerful, primal taste of Nicaragua in every 5 x 48 vitola. The inaugural release features just 250 cabinets of 200 cigars, with each cabinet and cigar hand packed and individually labeled at Warped's headquarters in South Florida.
"I wanted to blend something different for Warped," said Kyle Gellis, the company's founder and head of innovation. "Everything about Upper Realm's creation has been different – from tobacco sourcing and choice to packaging format. During the blending process I remember thinking to myself, 'We're really reaching for a new and higher realm here,' and the name Upper Realm was born."

This exclusive medium-to-full-bodied vitola is spice driven, with a sweet core and earth undertones – a bold expression of Nicaraguan force. The filler features 50% Esteli Criollo '98, 40% Jalapa Corojo '99, and 10% Condega Corojo '99 with an Esteli Corojo 2012 binder.
"This is the first time we are using so much Esteli and Criollo material, and it celebrates the essential raw power of Nicaragua and the Esteli region," said Gellis. "The blend is deliberately transitional, and clearly showcases each individual region. Upper Realm compels insightful exploration of Nicaragua, and the rich complexity of its tobacco growing regions."

Upper Realm will begin shipping in November 2022.
Size: 5 x 48
Wrapper: Nicaragua Jalapa Corojo '99

Filler: 50% Esteli Criollo 98, 40% Jalapa Corojo 99, and 10% Condega Corojo 99

Binder: Esteli Corojo 2012
Origin: Nicaragua
Factory: TABSA
Production: 250 hand-numbered cabinets of 200 cigars each
MSRP: $12.50 per cigar
Surgeon General Warning:
Cigars are not a safe alternative to cigarettes. Got it