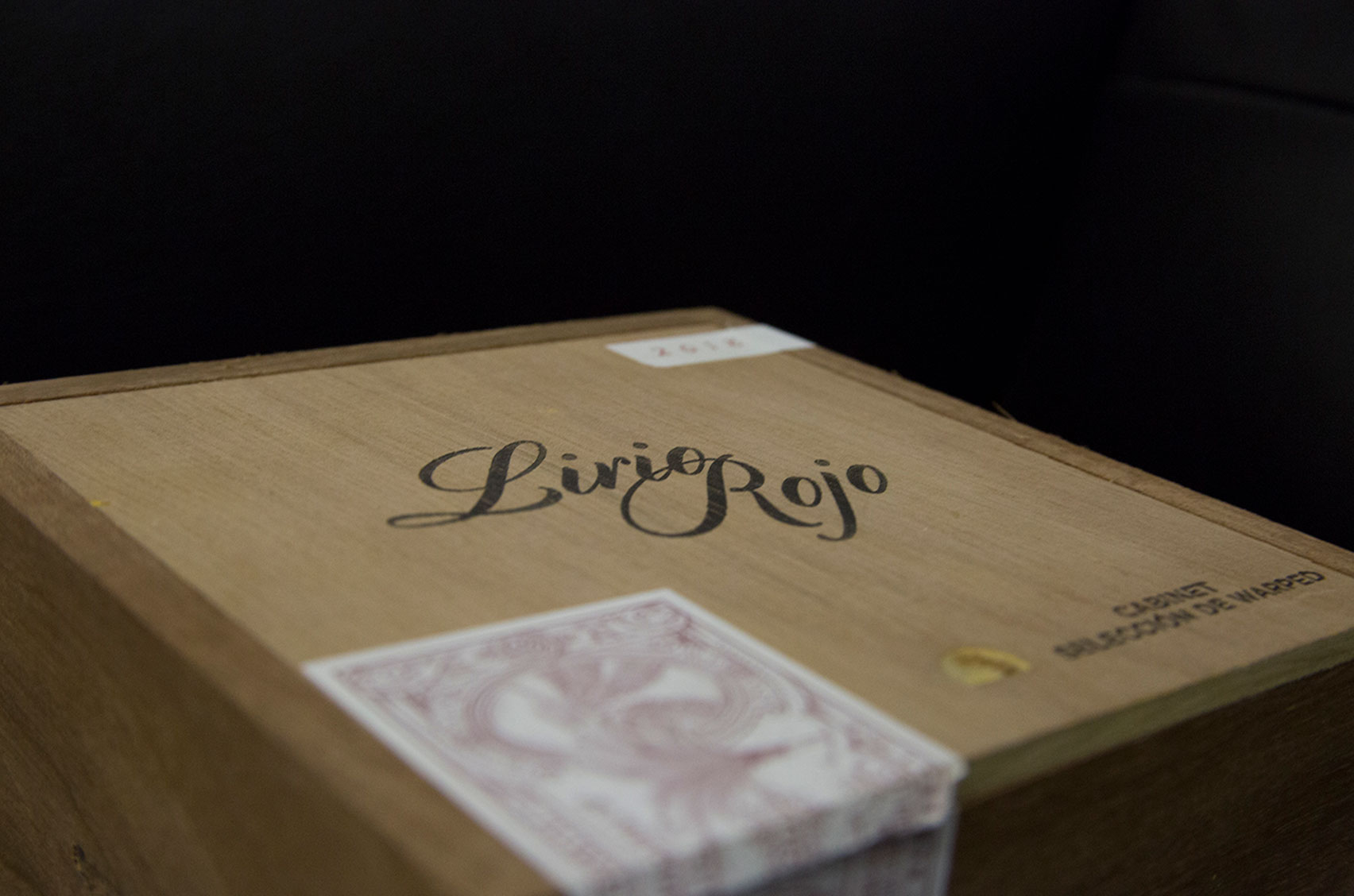 Holiday Excitement 'Lirio Rojo'
Each year in the month of December since 2015 we have released an annual cigar called 'Lirio Rojo' or Red Lily. This intriguing and elusive blend is often a highlight of Warped fans all over the world for its uniqueness and minimalist beauty. Coming in a wheel of 50 cigars with no bands, the wheel is held together by a wide red ribbon and wrapped in red paper.
Since it's original release it has only ever been released in a single size, 5.5 x 44 in a classic shape. But with 2019 we have decided to change things up and offer the blend in a size and shape as unique as the blend itself:
We are proud to introduce Lirio Rojo in a 6 3/8 x 42 with a 109 cap in the traditional Cabinet of 50.
Due to the unique shape and only having wood moulds available that require hand maintenance to keep them up to par we are only able to manufacture a small amount of this vitola.
Be sure to inquire to your
Warped Authorized Retailers
about pre ordering these as they will be available arriving in December to retailers.
Surgeon General Warning:
Cigars are not a safe alternative to cigarettes. Got it